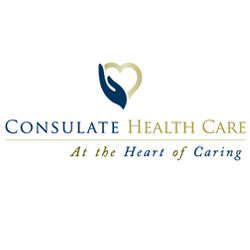 Consulate Health Care
Job News Tampa Job Fair - Applicant Inquiry
Sorry, this job has expired.
Tampa, FL
Consulate Health Care is one of the nation's top long term care and skilled nursing health care providers. Consulate Health Care is a place to get better, a place for living. Operating in 21 states, we offer services ranging from short-term transitional care to Alzheimer's and dementia care.
Because of our strong base of talented and compassionate caregivers, Consulate Health Care has earned a reputation as a leader in this dynamic and rewarding industry. We invite you to learn more about how we celebrate employees, provide assistance in times of need, and help build rewarding careers.
Complete this Quick Apply with your name, email, phone will allow you to direct connect to the recruiter in your area. Thank you for your time and we look forward to a rewarding conversation!
What are your career needs and aspirations... today and in the future?
Have you positioned yourself with the right organization? Are you receiving?
• Respect and appreciation
• Great pay and benefits
• Positive team and leadership
• High quality work environment
• Tuition reimbursement plan
• Career development / Paid training
• Flexible schedule options
9x1aag3dvqg4
135279694